Game
Physical pre-orders and music video launch – PlayStation.Blog
Music plays an essential role in bringing the world of Horizon to life through your speakers. From collaborating with stellar composers to fueling the creativity of our own Sound Designers, we take great care in mixing up the air, beautifully written lyrics. great eyes and voice to amplify the storytelling our team creates. Since we launched Horizon Forbidden West in February, we've seen so many great stories of people enjoying the soundtracks that bring so much drama and life to the game, immersing themselves in the world. and join Aloy on her captivating journey – and we're so grateful!
With this in mind, we're pleased to announce that Horizon Forbidden West's music is now available for pre-order in physical formats. A comprehensive collection of over 130 tracks hits CD this holiday season for $49.98*, while two editions will go to vinyl lovers. The Essential Collection, featuring some of the most iconic themes and tracks from Aloy's journey to the West, is available for $39.98*. The Deluxe Edition, an extended six-disc set that covers the entire musical scene of the Western Forbidden City – from the choral serenity of the Plainsong to the epic fight against the Tiderippers and more – is just what you need. fans and collectors, priced at $169.98*. Both vinyl versions are expected to ship in the spring of 2023.
Pre-order Deluxe Edition vinyl: https://horizon.lnk.to/6LP
Pre-order Essential Collection vinyl: https://horizon.lnk.to/2LP
Pre-order the CD collection: https://horizon.lnk.to/6CD
To celebrate, today I wanted to highlight a song on the soundtrack that we especially loved, because it was originally written by one of our own Sound Designers, Lovisa Bergdahl. "In the Flood" wasn't originally written for a sequel, but Lovisa's live demo convinced us it would open the game perfectly! She then teamed up with one of our composers, Oleksa Lozowchuk, to co-produce the track that now makes up the opening scene as Aloy gallops West (performed by Ariana Gillis) to act). The original version of Lovisa can be enjoyed after completing the game, in the end credits.
We are extremely honored and excited to release our first music video for "In the Flood (Lovisa's Edition)"! Watch as Lovisa introduces the song with beautiful shots of Aloy and the world of Horizon: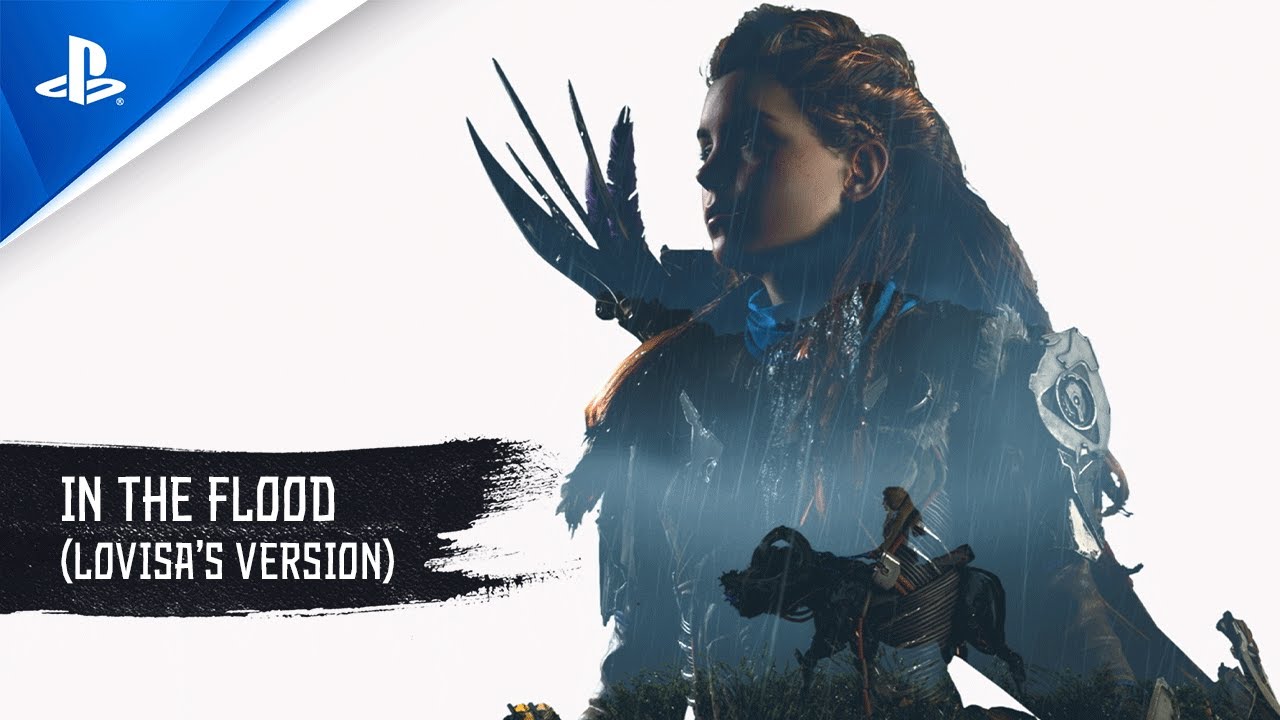 Go to the official Guerrilla Twitch channel at 7 a.m. PT / 4 p.m. CEST, where Lovisa will join our community group with Music Supervisor Lucas van Tol to talk about the soundtrack, the music video creation process, and answer any questions. Any questions you have about creating the iconic tunes that accompany Aloy's journey into the Forbidden West! **
If you want to learn more about our talented team of composers, you can review our Composer Spotlight including behind-the-scenes footage and interviews about the creation of the Horizon Forbidden West soundtrack.
Happy listening!
*Recommended retail price. Actual retail prices may vary. For local prices, please check the pre-order links. ** If you can't go live, you can watch it again on Guerrilla's YouTube channel on demand: https://www.youtube.com/c/guerrillagames/videos