Lifestyle
6 am morning routine: 9 steps to a good day
Building your ideal morning routine is a polarizing process. Get it from someone who has tried and failed 5 am club wagon from time to time. There is a lot of truth in saying that a morning routine is the key to getting your day off to a good start. That said, they're not always #goals, and they're certainly not perfect. After re-evaluating some of my habits that contributed to significant exhaustionI've established a 6 a.m. morning routine that works not only when I'm at my best, but when I feel my worst.
The goal of a routine is that even when things go wrong, it's easier to maintain its beauty. I've been doing the weekday routine below for thirteen weeks and it stuck. How can I tell? I don't feel embarrassed about it crashing every now and then, remember I can always start fresh the next day.
This is my current 6am morning routine (starting with bedtime the night before).
At night, I go to bed before 9:30 pm
My 6 a.m. routine is doable because I prioritize sleep. Dots. I don't mean that I'm "perfect" when it comes to sleep, but I would cancel my plan or push a deadline to make it a priority (something I could NEVER do before I was exhausted). I tend to sleepy from 9:45pm to 10:30pm. If I'm sleeping at the moment, I usually wake up before 6 a.m., and if I sleep a little later, I wake up at 6 a.m. sleep compromise. I've learned that it's one of the best things I can do for myself.
~6am: My alarm goes off.
I have a very soothing crescendo alarm on my phone. Sometimes I'll get a little more sleep if I don't sleep well during the night. I usually get out of bed somewhere between 6am and 6:15am. I'll change into my gym clothes and leave our bedroom.
Psst. Here are a few of my favorite workout clothes right now. All products found at Target!
6:15 a.m.: I feed the dogs, let them out, and make coffee.
Winnie and Pearl sleep together on these dog beds in the kitchen. I feed them and then watch them run around a bit in the backyard while I have water and an Americano.
6:25 a.m.: I refill my water bottle and head to our gym.
I walk to ours practice room (also Joe's office) and sat on the bike. For about thirty minutes, I pedaled and woke up a little more in the process. Sometimes it's an intense workout and other times I'm simply riding my bike and looking outside, depending on what my body needs on any given day. Then sometimes I will also stretch a few minutes.
7 a.m.: I meditate.
I find it easier to meditate after moving the body. I would sit next to my bike, still wearing my workout clothes, and meditate for ten minutes. I use the FitMind app to do this. (You can read my thoughts on the app in this post.) I don't see meditation as something to be "good at" or to do correctly. It's more about the gentle act of bringing my mind back to normal. Learning to do this on purpose is why I practice meditation daily. I find it easier to maintain this practice when I don't beat myself up about doing it "perfectly" every time.
7:15: I go to the kitchen.
I go to kitchen, grab a cup of coffee, and make lunch for my kids. (I'm the lunch one and Joe the breakfast one.) Usually the kids are getting up around this time. We'll spend some family time together, I'll help the kids get ready for the day, and I'll help them out the door with the nanny around 8 or 8:15 a.m.
8:15 a.m.: I clean up a bit.
I will clean the house by turning on the podcast. Sometimes this takes a few minutes and sometimes it takes thirty minutes.
8:30 a.m.: I'm ready for the day.
If the house hadn't been a disaster, I'd have had time to prepare for the new day. I will shower and apply skin care products and some make up. (For the curious, my current skin care routine is written down in this post!) I usually just have bangs at the moment and style my hair At moment later. Sometimes, if I wake up earlier than 6 a.m., I'll have time to shower before the kids get up, but that doesn't always happen.
I'll sit down at my desk and do morning page first thing. I used to use pen and paper for this process but now I use an app aptly called Morning Pages. I find that this is very important to me before starting work. Then I'll take it out plannerSee what I need to do for the day and start my day.
Editor's Note: This article contains affiliate links. Wit & Delight uses affiliate links as a source of revenue to fund business operations and is less dependent on branded content. Wit & Delight is behind all product recommendations. Still have questions about these links or our process? Comfortable to email we.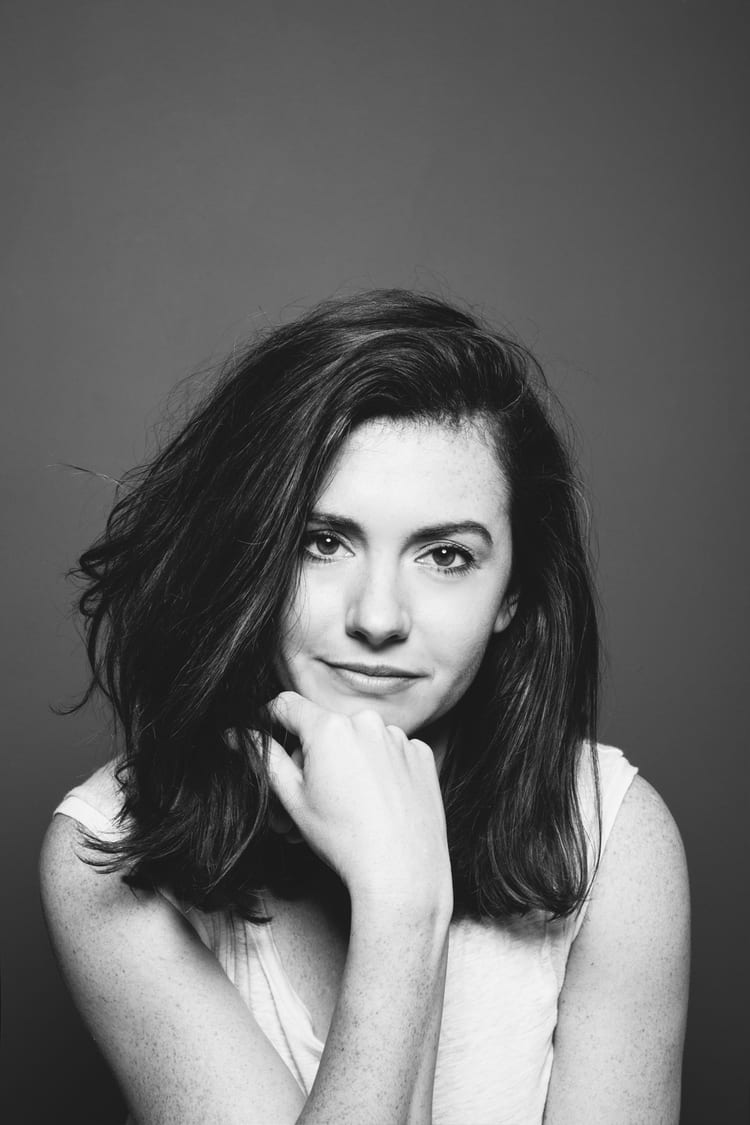 Kate is currently learning to play the ukulele, leaving her husband, children and dogs desperate. Follow her on Instagram at @witanddelight_.