Game
Metal Gear Solid: Master Collection Vol. 1 announced for "Latest Platforms"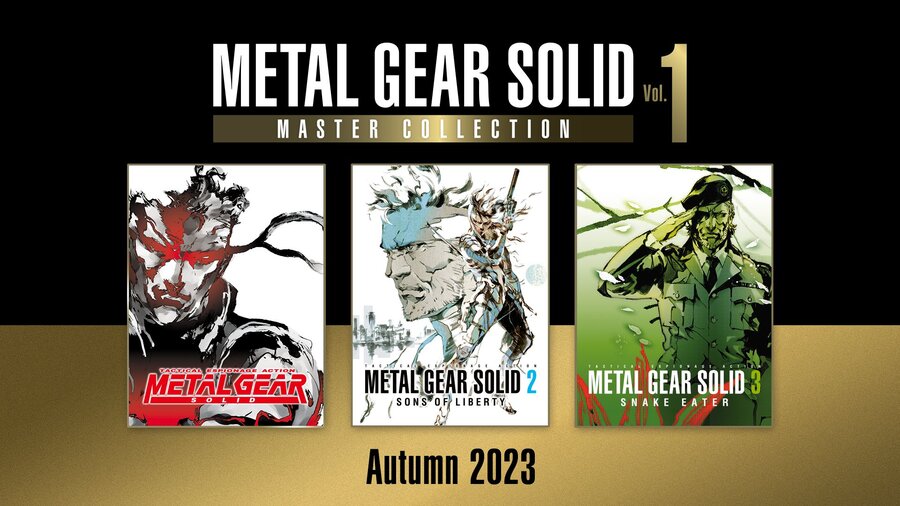 During PlayStation's 'State of Play' Showcase earlier today, Konami revealed the return of solid metal gears Game.
After constant rumors, the Japanese company Confirmed third game remake. While the platforms for the title have been confirmed (it's coming to PlayStation, Xbox, and PC), Konami also announced Metal Gear Solid Master Collection Vol. firstarrive Fall 2023.
It will feature HD remakes of the first, second and third games – with more games and episodes apparently being released. EQUAL marked by our friends at Push SquareMGS2 and MGS3 are the same PS3 remakes taken from the HD collection release in 2011.
Other than PlayStation, no other platforms have been confirmed yet, but in an announcement from the development team on the official showcase website, they mentioned that this 35th anniversary collection will be coming to "platforms" latest" like.
"Currently, the development team is working together to create an environment where fans can experience and enjoy the METAL GEAR series on the latest platforms.
"…we're delivering the METAL GEAR SOLID: MASTER COLLECTION series, the most complete compilation to celebrate the series' 35th anniversary. METAL GEAR SOLID: MASTER COLLECTION allows fans to play the game like they did. first, as originally released on the latest platforms."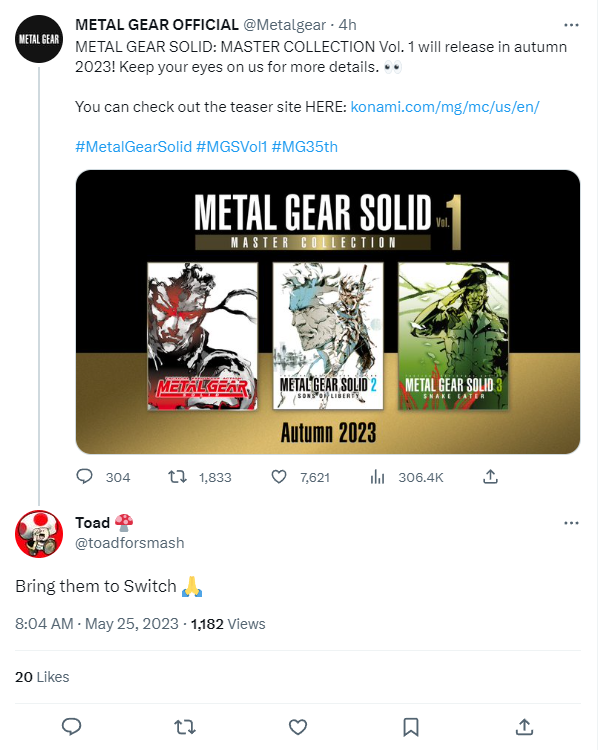 Although there was no mention of a Nintendo release, many Switch fans on social media were hopeful. If Master Collection is based on older HD remakes, it shouldn't be a problem to get it up and running on the Switch. Konami also released lots of other collections on hybrid platforms in recent years.
Nintendo systems have a long history with Metal Gear Solid games – with certain items being released on platforms like the GameCube and more recent platforms like the 3DS. Snake has also been introduced as a character in Nintendo's popular fighting series Super Smash Bros. over the years.
Do you want to see this Metal Gear Solid: Master Collection released on Switch? Comment below.