News
Interview by Alec Baldwin on ABC News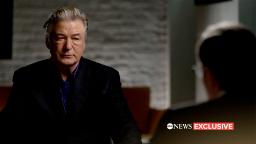 Moments before the deadly shooting, actor Alec Baldwin recalled being told that "the gun was empty," he said in an interview with ABC.
Baldwin said he recalls being asked by the director of photography, Halyna Hutchins, to raise the gun to her, "right under her armpit."
"I said to her, 'In this scene, I'm going to shoot the gun, do you want to see it? '" Baldwin said.
Baldwin said Hutchins told him to pick up the gun, he said.
"I let go of the hammer and the gun went off," Baldwin told ABC's George Stephanopoulos. "I never pulled the trigger."
.