Lifestyle
How to Create a Stunning Holiday Table Setup, According to a Designer
Few decorating projects are more urgent than decorating your home for the holidays. (There's a reason people did it earlier and earlier since the beginning of the pandemic.) And while you can earn an instant cheer from decorating a tree or facade, there's something truly magical about the shared festival. Case in point: a holiday table setting.
At the heart of any gathering, a moment of fun at the table is crucial to setting the tone for a dinner party, but it can be a challenge to create the perfect aesthetic. For a little guidance, we consulted the designer Nicole Fisher. This New Yorker got her start in fashion design (she even styled Lady Gaga on tour) before moving into interior design and taking on the role of Chief Designer for One. King's Lane. Today, she is the owner and chief designer of her own company, Furniture BNR.
From color schemes and scents to setting up the perfect bar, Fisher arranges the building blocks to create a fun, cozy break table that's all your own.
Photography by Helena Palazzi.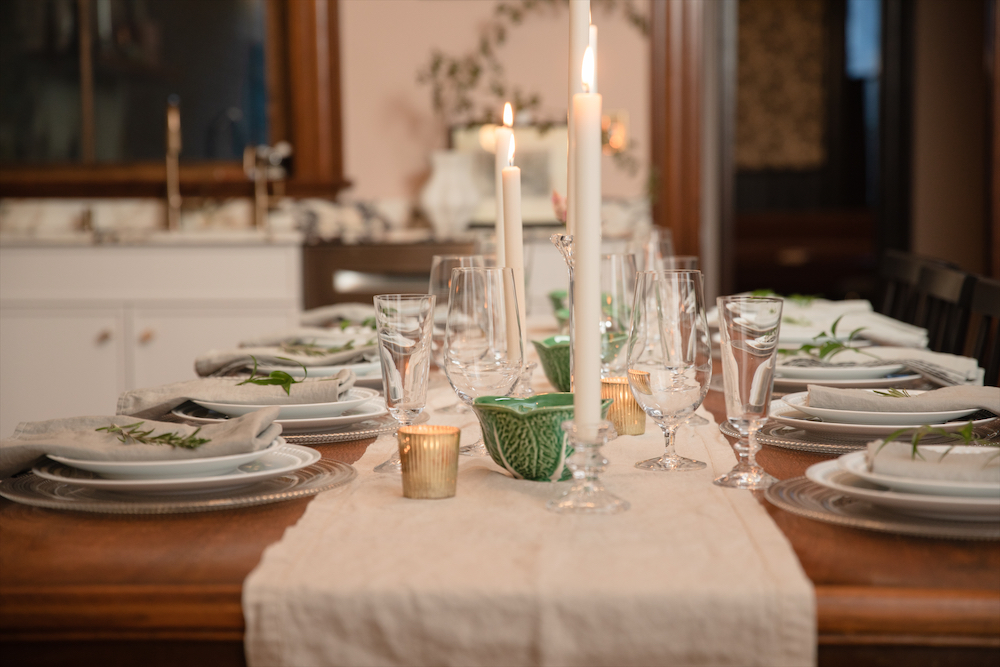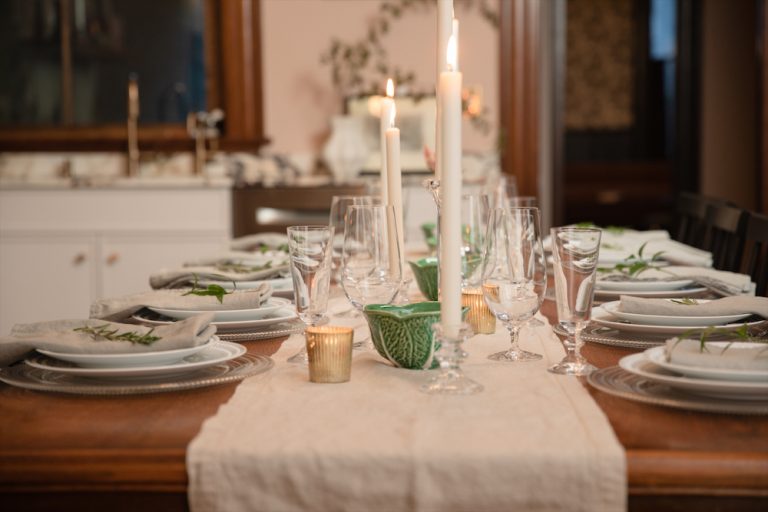 Create a color scheme
I love choosing a color and working with its different shades. For the holidays, I went with silver. It shimmers in the candlelight and is a perfect neutral. Different shapes, textures and tones of silver are seen throughout the table with candle holders, glassware and vases.
Embellish with Abandonment
Take all your found objects, candles and vases and display them randomly. It makes it seem more natural. Different heights and textures are key. No two people are alike should sit next to each other. The best part is there's no recipe here, so it's easy to copy! Pay attention to the scent. Preserve a scent throughout the dinner party.
Keep it simple
For a cozy dinner party at home, keep greenery to a minimum. It's important that your guests feel at home and welcome into your beautiful space. Simple bud vases are perfect for one or two branches. Let your candles and accessories do the talking. For more greenery, place a small sprig of rosemary on each dining table.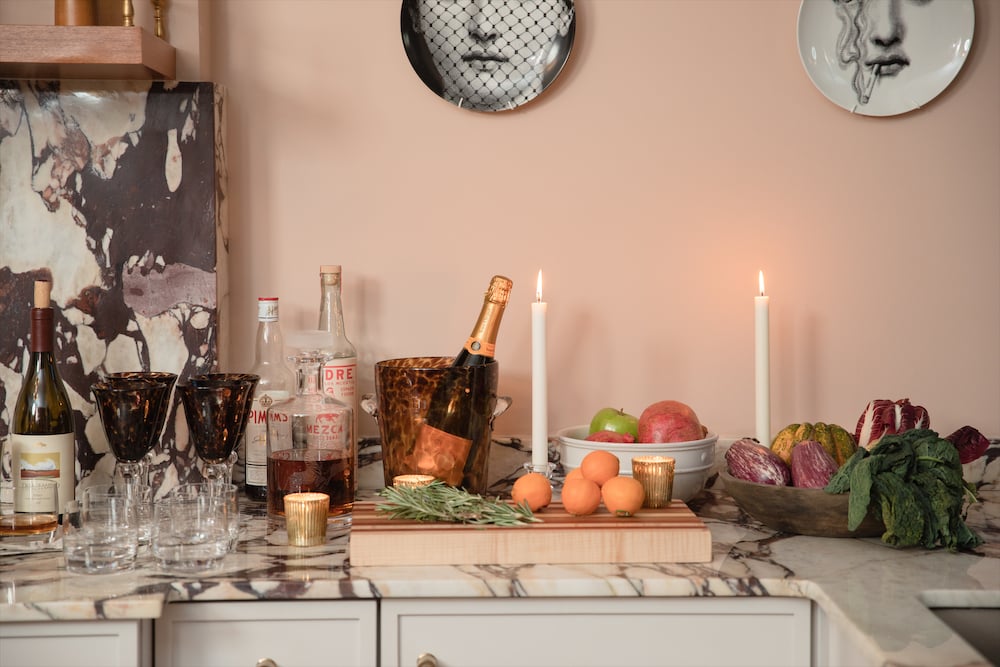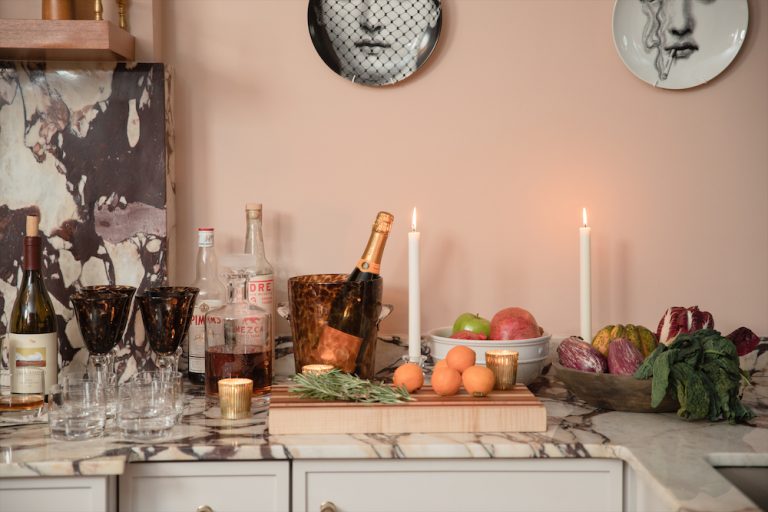 Jazz Up the Bar
I love making a statement with the bar! Give the bar as much love as you did the table. Here, I wanted to add a wonderful floral moment, showcasing all the formal glasses and cocktails, and arranging the floors so that everything is easily accessible. Don't forget to leave one of each wine for guests to pick up and choose for themselves their cocktails, and keep the champagne cold in the freezer. Additional candles here add a beautiful atmosphere.
Break China
A perfect time to take out that wedding item you never use! Create each dining set to include a decorative charger, dinner plate, and salad plate. The folded napkin on each dining table will polish it.