Lifestyle
Hilton is currently in the legal hot seat on resort fees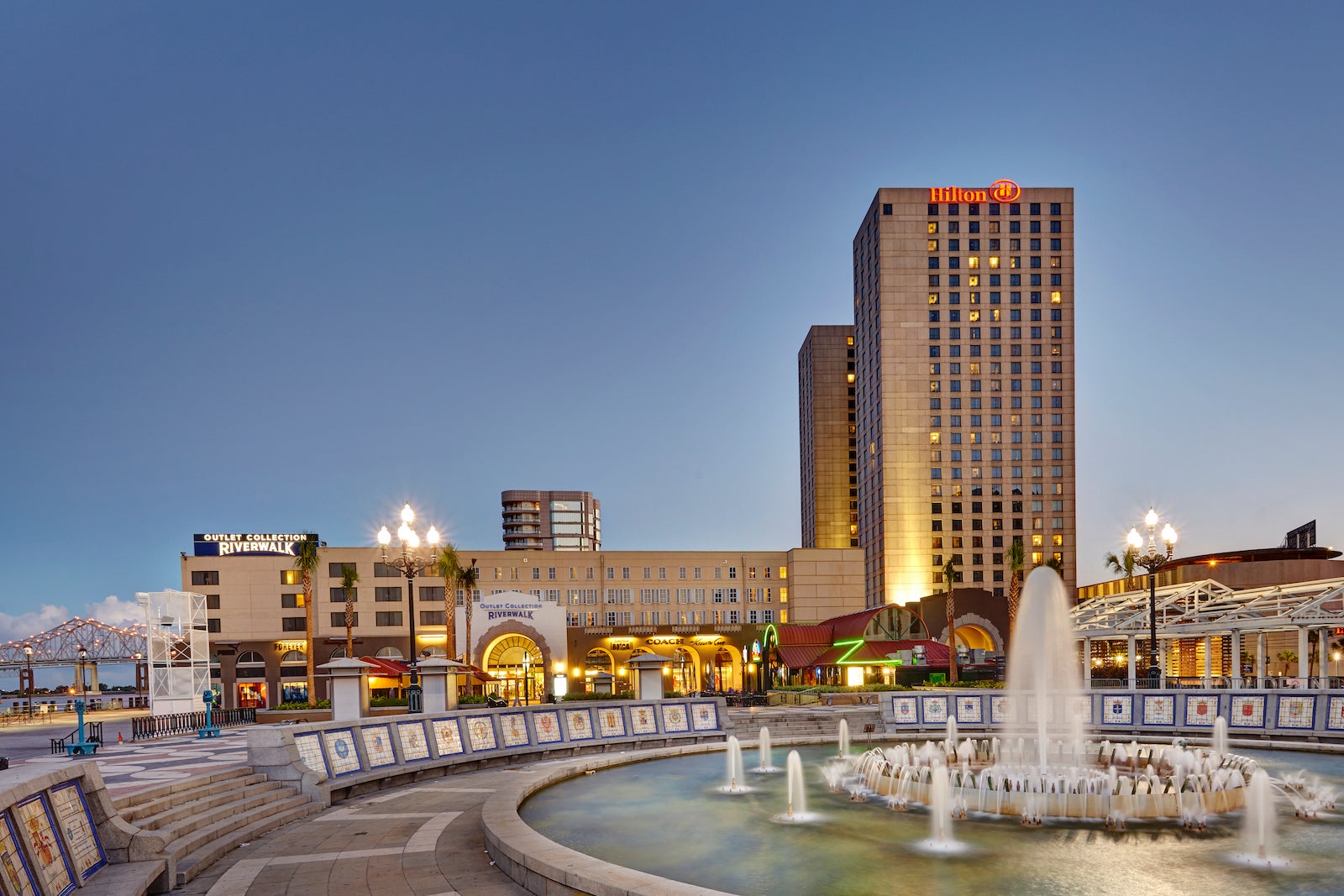 History quickly repeats itself over and over again when it comes to resort fee lawsuits.
Texas Attorney General Ken Paxton sued Hilton this week over resort fees and what he claims the company "wrongly charged consumers with a higher price than originally advertised" and that " purposefully funded services are often free or included in room rates elsewhere. -resort place."
The latest lawsuit comes shortly after Paxton also sued Hyatt about its resort fee practices and settle with Marriott for similar charges. Marriott now includes resort fees in the nightly room rate originally listed on its booking platform.
"Rising inflation and worsening economic conditions have made protecting Americans from illegal corporate activities a more pressing priority," Paxton said in a prepared statement. available.
"Many major hotel chains, including Hilton, have been deceiving their customers for too long. I have warned these companies that they will face consequences for this behavior, and Texas has taken active action to protect consumers and promote price transparency in the hospitality and tourism industries. , while also ensuring that companies that break our laws are held accountable for misleading the public."
Texas AG further alleges that Hilton failed to fully display the nightly pro-rata additional charge and effectively charged the guest additional fee twice: first as a fee and then as a tax on the fee. It also comes in a growing context Political pressure to make travel companies more transparent with surcharge.
Texas accuses them
lawsuit uses the Hilton Anatole hotel in Dallas as a leading example of how a company has implemented trickle pricing with resort fees or similar fees with different names.
The hotel offered a rate of $193 a night earlier this month but later added a $27.26 "Mandatory Daily Fee" which includes Wi-Fi access, gym use, discounts. spa, children's breakfast and two bottles of water in the room. Note: Those with Silver status or above in the Hilton Honors program received free water as part of their loyalty status.
According to Paxton's lawsuit, the Hilton Anatole also charged a "Texas Recovery Fee" for an unspecified amount. The "Mandatory Daily Fee" alone adds more than 14% to the nightly room rate, which ends up at $258.46 after taxes and fees are included.
Sign up for our daily newsletter
If the 1,606-room hotel sold out every night for a year, the Texas AG lawsuit notes that the ownership group would make more than $16 million in additional fees.
The lawsuit also highlights Woodlands Resort, a Curio Collection hotel outside of Houston, and C. Baldwin, a Curio Collection hotel in Houston, as well as other examples of hotels in the state that charge extra fees under monikers such as "Daily Resort Fee" and "Required Daily Remuneration."
The lawsuit also alleges that Hampton Inn & Suites San Antonio Riverwalk, Hampton Inn & Suites Dallas Downtown, and Homewood Suites by Hilton Dallas Downtown collect fees twice, first as a fee and then as a tax — a likely practice. to earn each hotel more than $100,000 per year.
A Hilton spokesperson said: "While the determination of required fees is made by property ownership and management at the property level, these fees are always fully disclosed at the time of booking. rooms through Hilton channels, and we encourage all third-party distribution partners to disclose any fees when advertising our inventory." said in a statement to TPG. "We have long been committed to ensuring that any fees charged by hotels in our network are fully disclosed and continue to look at this closely for consistency. to consumers when viewing our prices across booking channels."
The resort fee does not disappear
Very wrong resort charging practices are almost certainly not going away, but they will most likely become more transparent.
Marriott has never admitted guilt in its settlement, and company leaders have always maintained that additional charges were noted throughout the booking process. You'll see a blue box during the booking process noting the additional charge on Marriott's booking system. Both Hilton and Hyatt noted their additional fees during the booking process, but that wasn't enough in the eyes of the Texas attorney general.
Furthermore, the lawsuit goes on to note that Hilton charged and labeled it as geared toward amenities that were not even accessible or open during the pandemic.
"Hilton alleges that consumers were not paying attention or were too tired to search to cancel transactions," the lawsuit states. "Despite ultimately disclosing the fees, eventual disclosure does not cure the deception in the original advertised price."
While Marriott's new practice of bundling resort fees into the initial list price may seem like an industry practice, the company's CEO earlier this month was not ready to speak out on behalf of the public. its competitors.
"It's not that those things are hidden somehow. We're simply clarifying and enhancing that transparency," he said during the company's first-quarter earnings call. "I will leave it to the state [attorneys general] around the rest of the country for the rest of the industry. But I am pleased that we will lead the industry in transparency in disclosing information to our guests."
Related readings: