Auto Express
Germany rethinks internal combustion ban with e-fuel exemption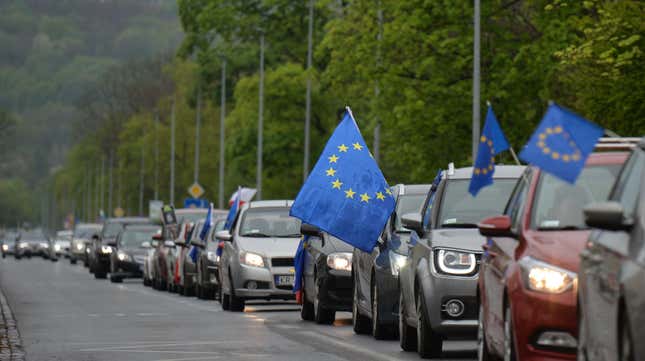 In February, the European Union banned the sale of new cars with internal combustion engines starting in 2035. A ban on the organization's 27 member states has been in place for many years. However, support for the ban was not widespread. Some countries have voiced concerns about the relatively short implementation times and the financial ability of their citizens to purchase electric vehicles. In recent months, Germany led the opposition to the ban and created a significant force against the divisive law.
In case you lost it:
The European Commission, the EU's executive body, has now responded to Germany's main request in this regard. According to Reuters, a new draft proposal would create a new class of vehicles for cars powered by carbon neutral fuels. This carbon neutral category will be exempt from the internal combustion ban. Even so, the revision will also require technology to prevent these engines from starting with traditional petrol or diesel.
Germany's belated opposition surprised many EU members, but it is a goal publicly stated by the country's Liberal Democratic Party. Christian Lindner, German finance minister and head of the FDP, said last July, "I think the decision to ban internal combustion engines is a mistake." The FDP is part of Germany's ruling coalition and holds possible government positions to mitigate the internal combustion ban. The moderate Liberal Party has a history of opposing laws that restrict motorists' freedoms. FDP was previously prevent national speed limit from being imposed on the Autobahn and is currently implementing an EU-wide ICE ban.
The European Commission will present the proposal in the next few weeks, and Germany has already garnered the support of a number of other countries, including Italy, the Czech Republic, Poland, Romania, Hungary and Slovakia. Italy has opposed the ban from the very beginning. Lesser-developed EU members are concerned that the transition deadline is too early. However, the European Union considers that the 2035 deadline is crucial to achieving carbon neutrality by 2050, as the average life expectancy of cars is 15 years.