Lifestyle
12 Pool Party Snacks To Try At Your Next Gathering
With summer fun, now is the perfect time to gather friends and family to relax by the pool. And with guests gather outside To soak up the long summer days, there's no time like now to treat your loved ones to a special treat. summary menu. Whether that gathers around fajitas . panels, grilled NY strip, Veggie Burgersor flat pizzayou will need a lot snacks To supplement nutrition after swimming. So whether you're aiming for a backyard barbecue, simple soirée, or a casual get-together, these 12 pool party snacks are sure to impress.
There's nothing like jumping out of the pool and straight into a crazy snack. It is pretty much given on a pool day. And with any of these healthy, nutritious snacks, you can enjoy them without feeling guilty. In fact, you can even eat enough snacks to make up dinner and save yourself time and effort — that makes the whole day easier. that much more relaxing. It's a pool party, so there are no rules.
These recipes are also perfect for kids and adults alike, so any kid in your party can join in. your next collectSit back and relax as people fall in love with your fascinating creations.
Featured image of Hannah Haston.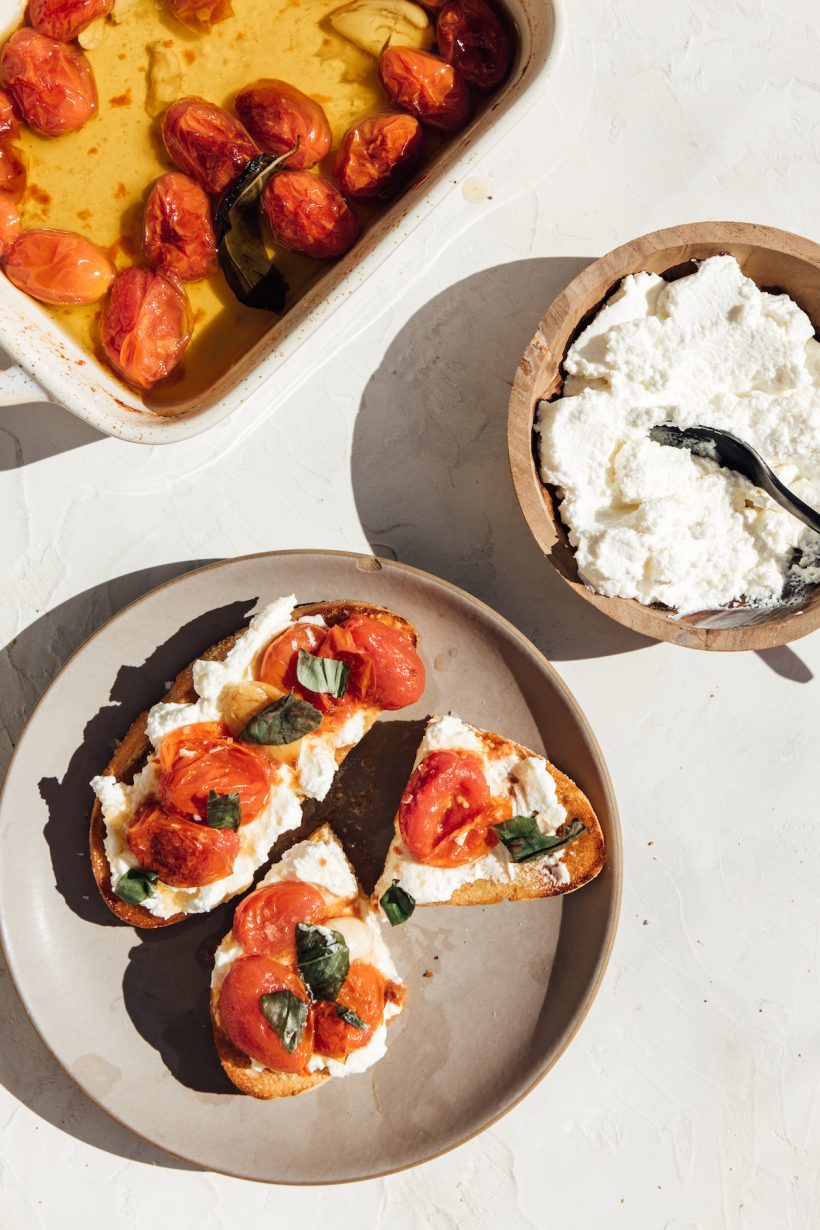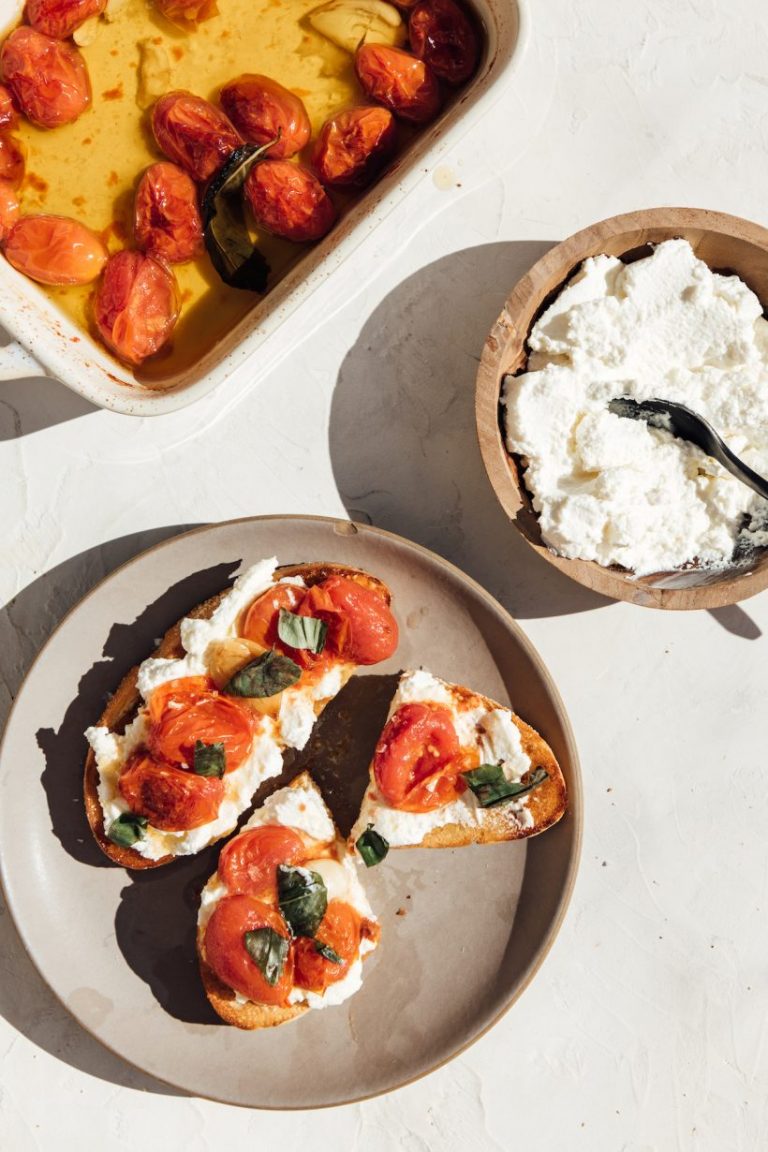 Why we love it: With such a bright light, you know it must be good. This simple bruschetta with tomatoes and ricotta proves that sometimes the simplest ingredients can be the most delicious. Especially with tomatoes in peak season! Drizzle that ricotta cream on top of a thick slice of sourdough, topped with juicy grilled tomatoes and sprinkled with plenty of basil to close the deal. And that's it! You have a snack by the overhead pool that is sure to be satisfied.
Hero Ingredients: Five cloves of caramelized garlic along with those tomatoes makes everything so much better. And a little basil or thyme never hurt anyone.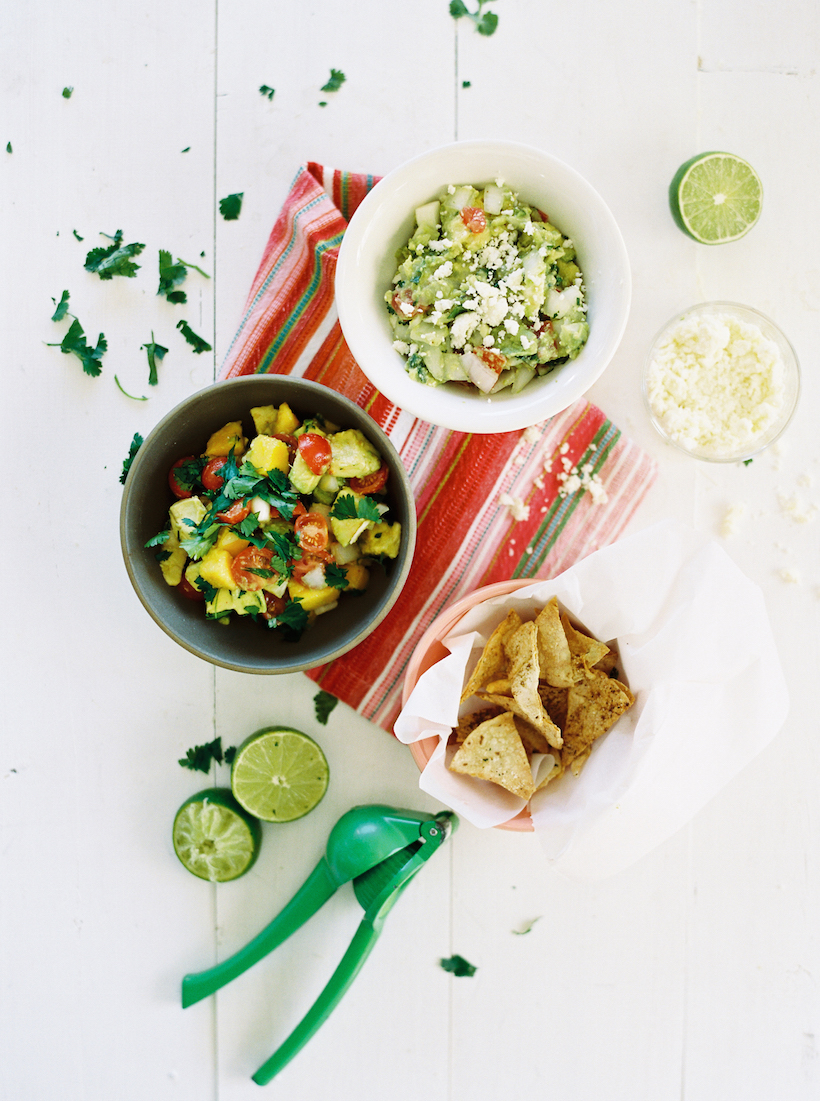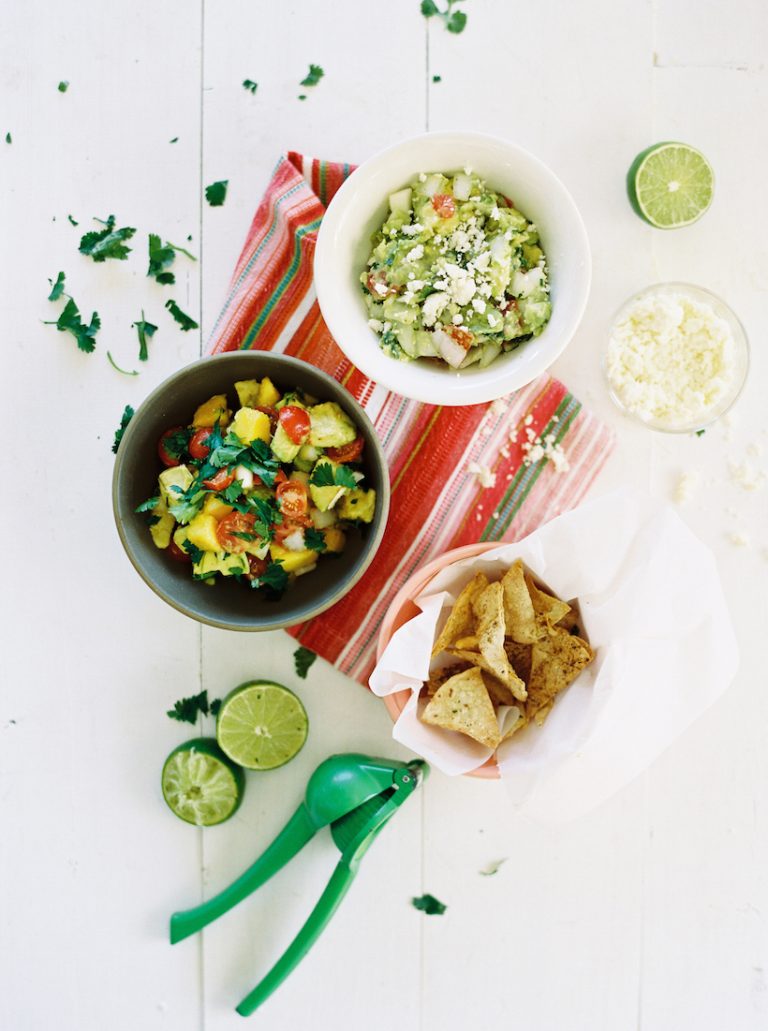 Why we love it: Mango and avocado is a god-given combination. Especially when enjoyed in the form of guacamole (with extra salty crumbs to scoop up the deliciousness). These guac recipes tick the box to be refreshing and full of flavor while celebrating one of the greatest joys of cuisine: a sweet and savory fusion. And when it comes to simple pool party snacks, guacamole has always been a popular dish.
Hero Ingredients: In mango guacamole, canned chipotle peppers in adobo sauce unleash a prized smoky flavor that elevates everything. The combination of smoked chili with avocado and cool mango is second to none.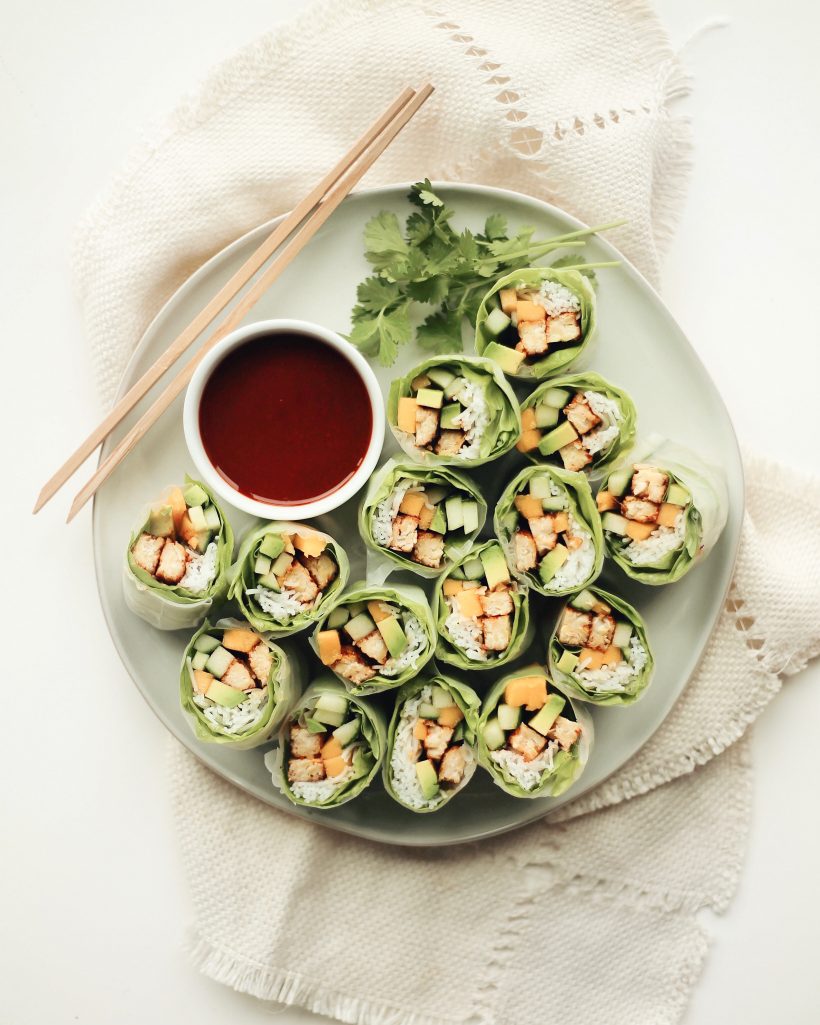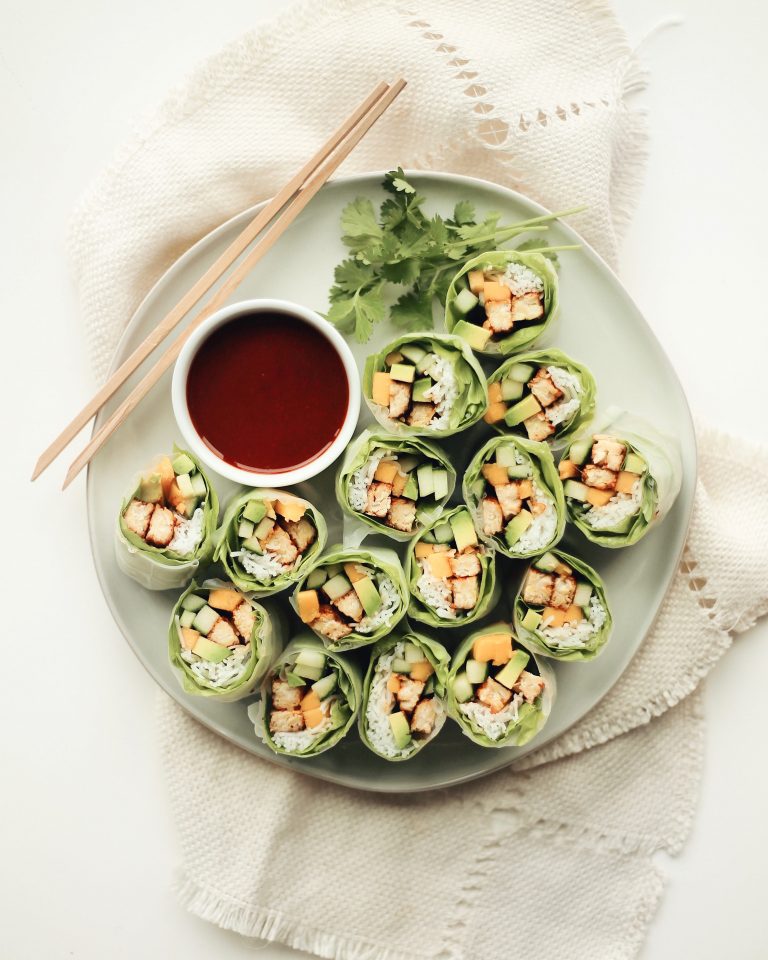 Why we love it: Cool cucumbers and creamy butter combine with seasoned tempeh to create substantial spring rolls that you'll just want to eat over and over again. And don't even get me started with the mango in it. Everything is perfectly balanced by the sriracha sauce which brings a bit of heat to the mix, a really nice contrast to the mango and avocado. You can also include any vegetables you have on hand or use them as an opportunity to clear out the vegetable drawer (yay!).
Hero Ingredients: The sriracha sauce consists of sriracha, honey, and sesame oil, and it's exactly what you want to snack on while sitting by the pool.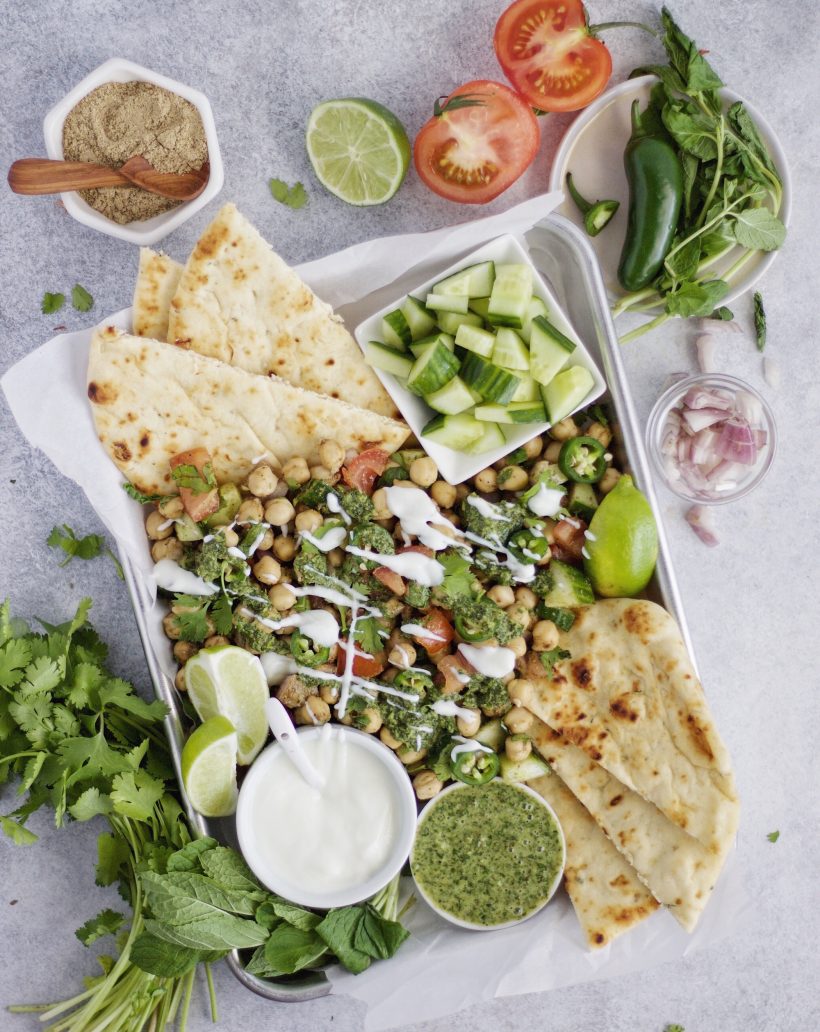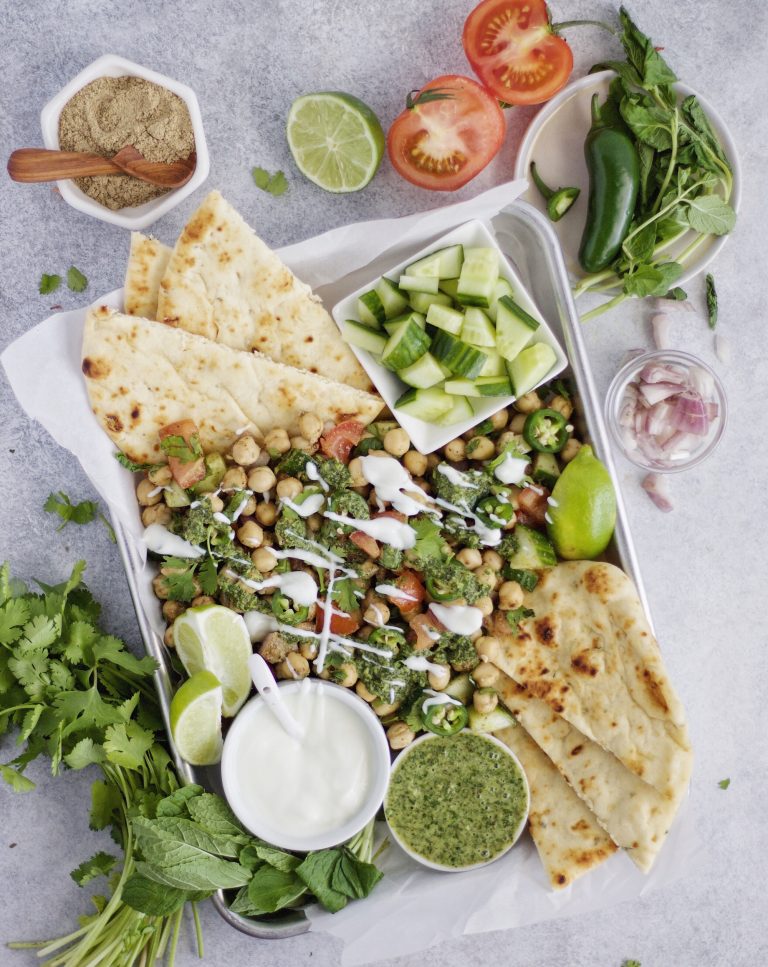 Why we love it: Cheese board, gone. Well, you can go on — but for this poolside snack, we're taking a slightly different approach to the grazing board situation. This chickpea salad is full of spices, drizzled Greek yogurt, and topped with mint chutney. Serve plenty of grilled naan to scoop and watch how quickly this salad goes from plate to hand.
Hero Ingredients: When it comes to spices, chat masalacumin, and ginger completely transforms the flavor of this salad into something you'll crave for more.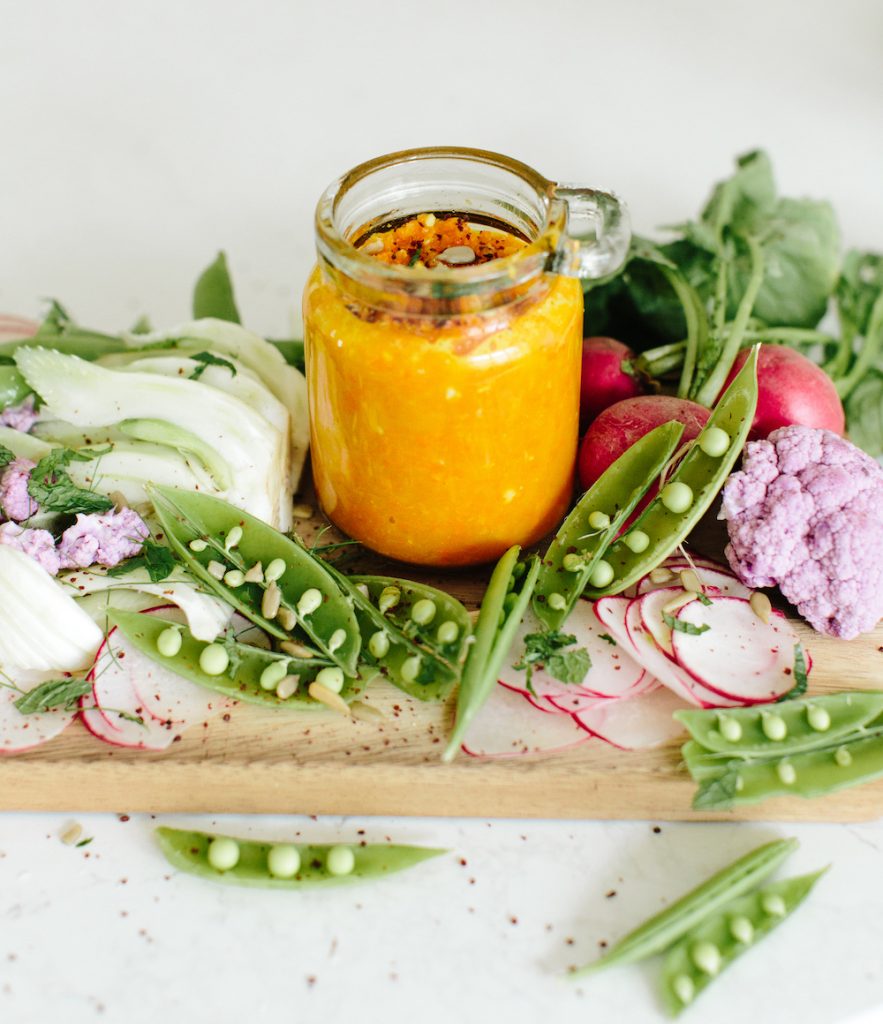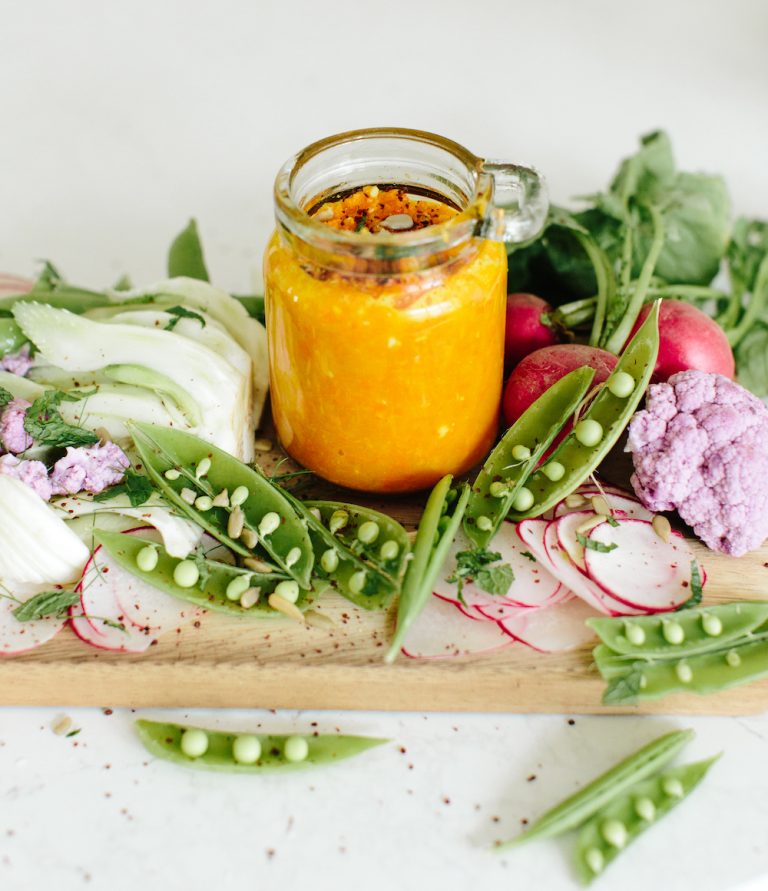 Why we love it: A soak doubles the feeling of comfort, good for health? Yes, please. Carrots and turmeric come together in this hummus to form the perfect accompaniment to veggies for your pool party that's healthy and refreshing. Instead of a chickpea base, carrots build the foundation for this dip by sautéing with garlic, lemon, olive oil, and turmeric. It's easy to put together and even easier to enjoy.
Hero Ingredients: Lots of top roasted sunflower seeds are key. Everyone loves a good crunchy element!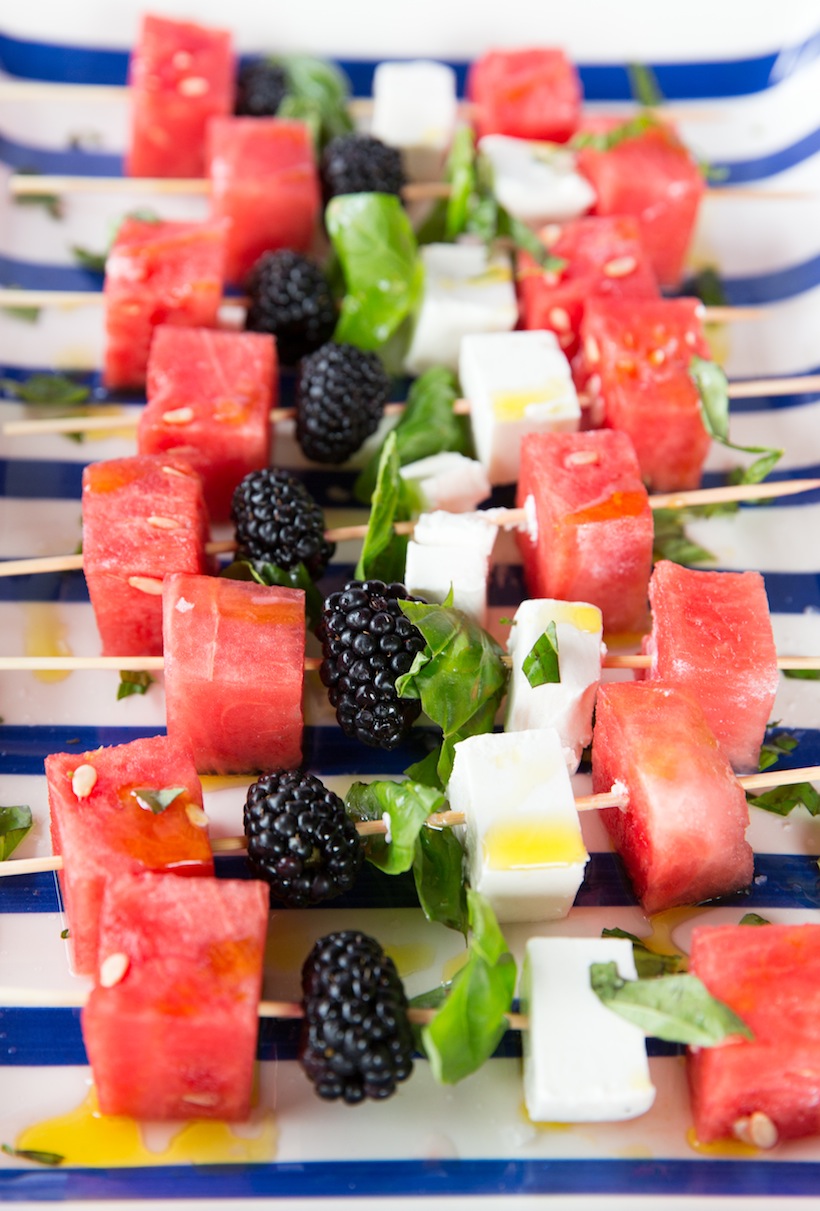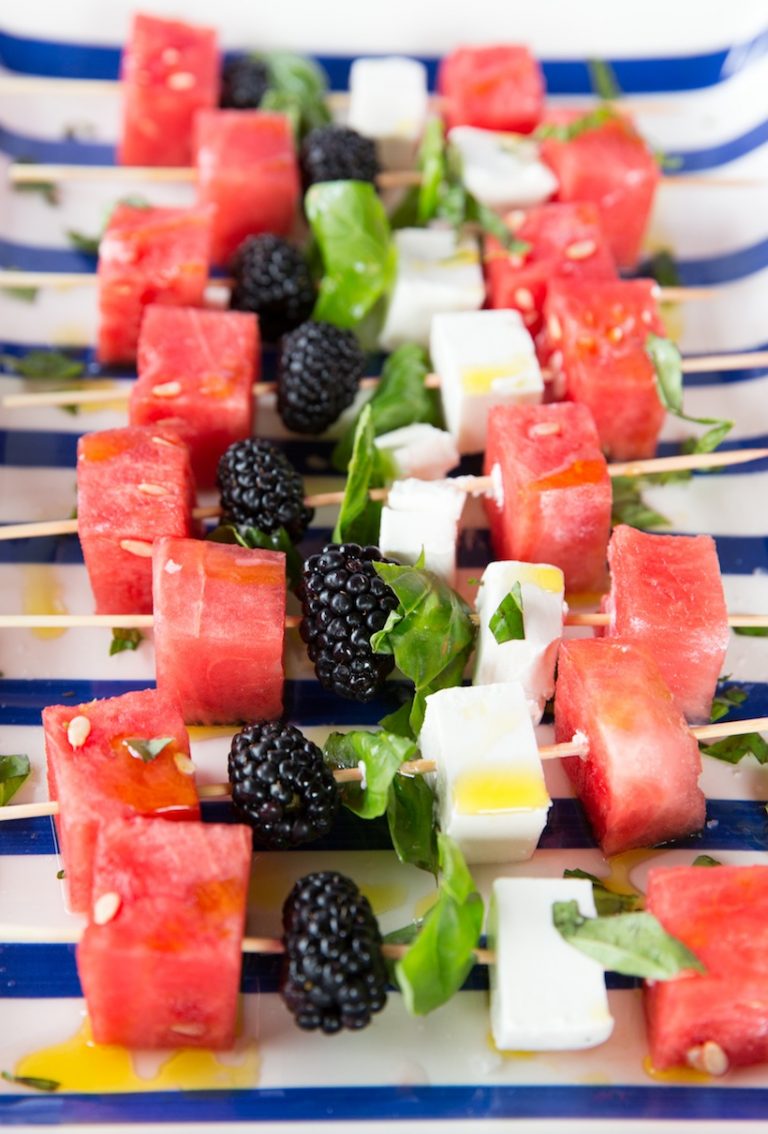 Why we love it: The festive skewers are chock full of seasonal produce — and as a result, they're definitely winners in my book. These are easy to throw together and even easier to enjoy. With watermelon, feta and blackberries layered under a sprinkle of mint, you'll have a portable, no-fuss snack everyone will love. You can even make these ahead of time and take them out of the fridge when you're ready to serve. That way, they'll be cold, refreshing, and delicious.
Hero Ingredients: A drizzle of olive oil and a sprinkle of sea salt will pop out those natural sugars and tie everything together neatly.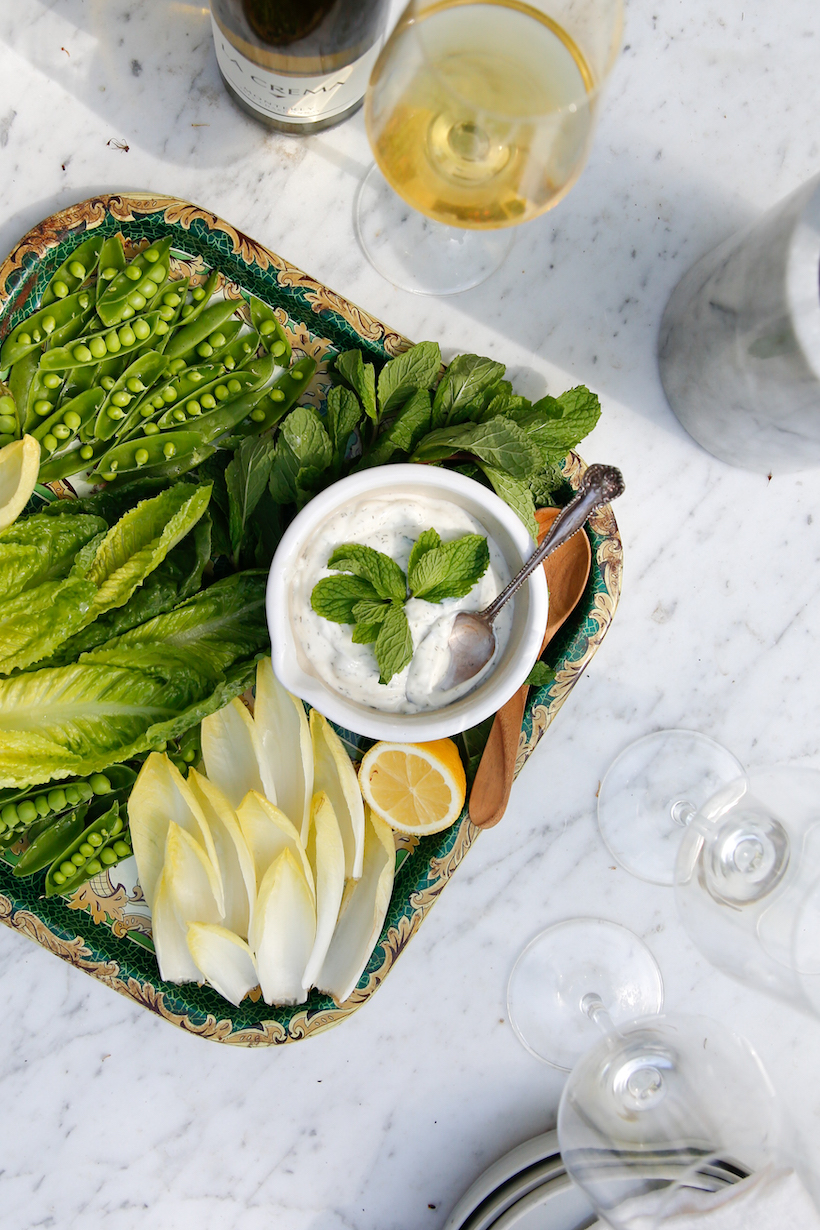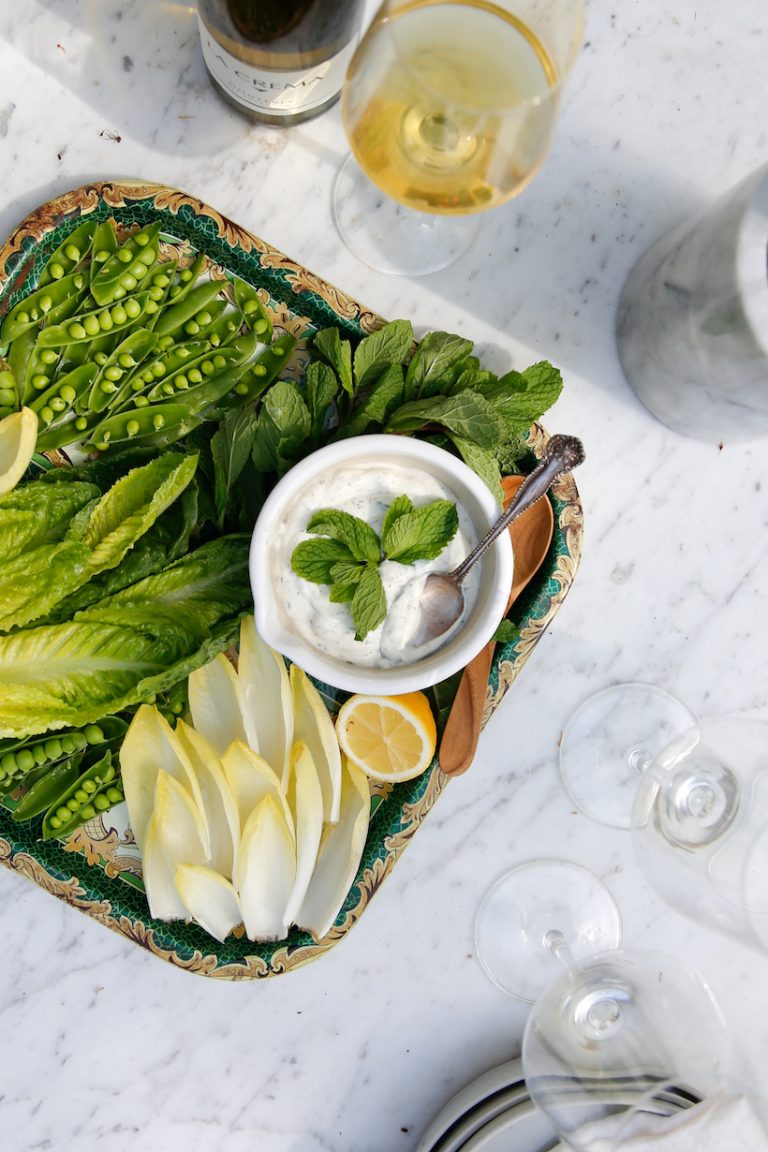 Why we love it: Tzatziki is the perfect snack for a pool party for many reasons, but mainly because it's fresh, light, and refreshing after a long day in the sun. Especially when served with deep fried peas, sticky rice leaves and romaine leaves. There's something about this kind of thing that makes you want to swim to the plate by the pool and dive right in.
Hero Ingredients: If you've already baked it for the occasion, lightly toast those romaine leaves for a fresh twist on this delicious treat. They will still have some crunchy treats to offer, but there's a bitter taste that really complements the tzatziki.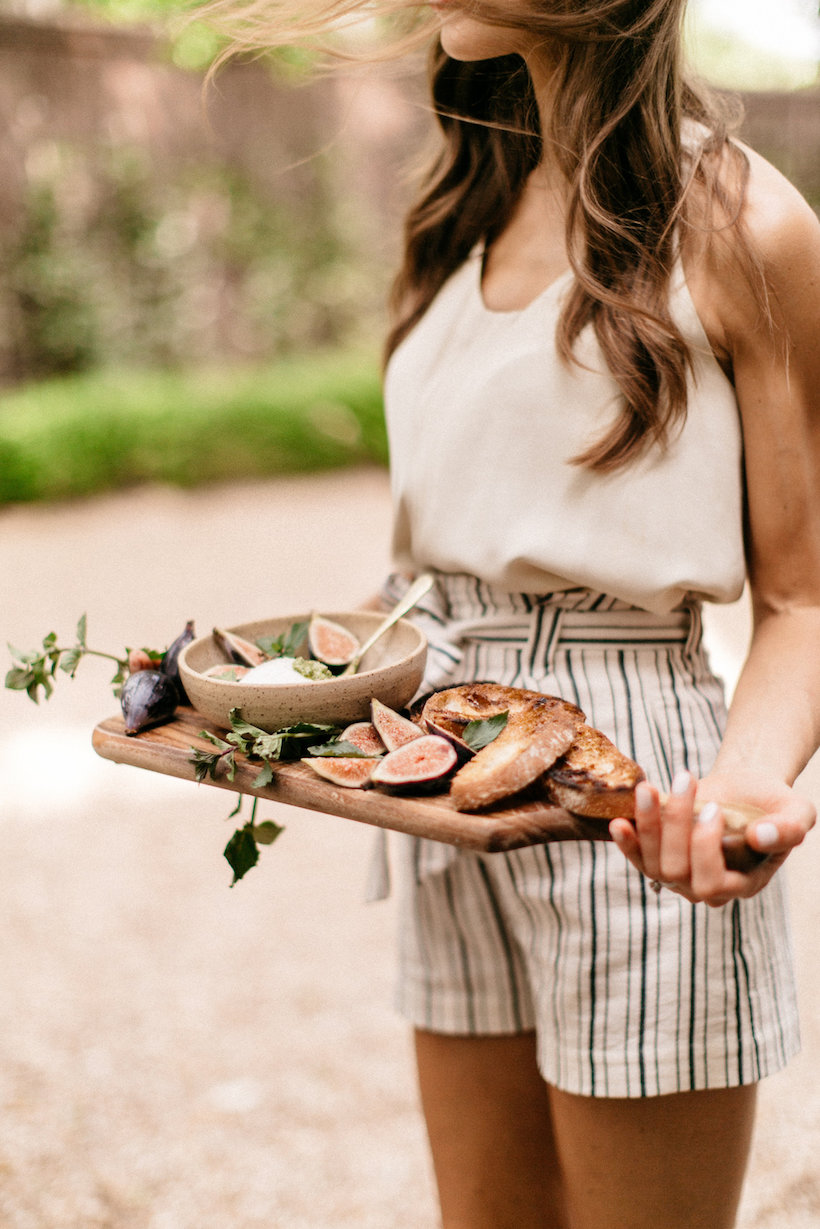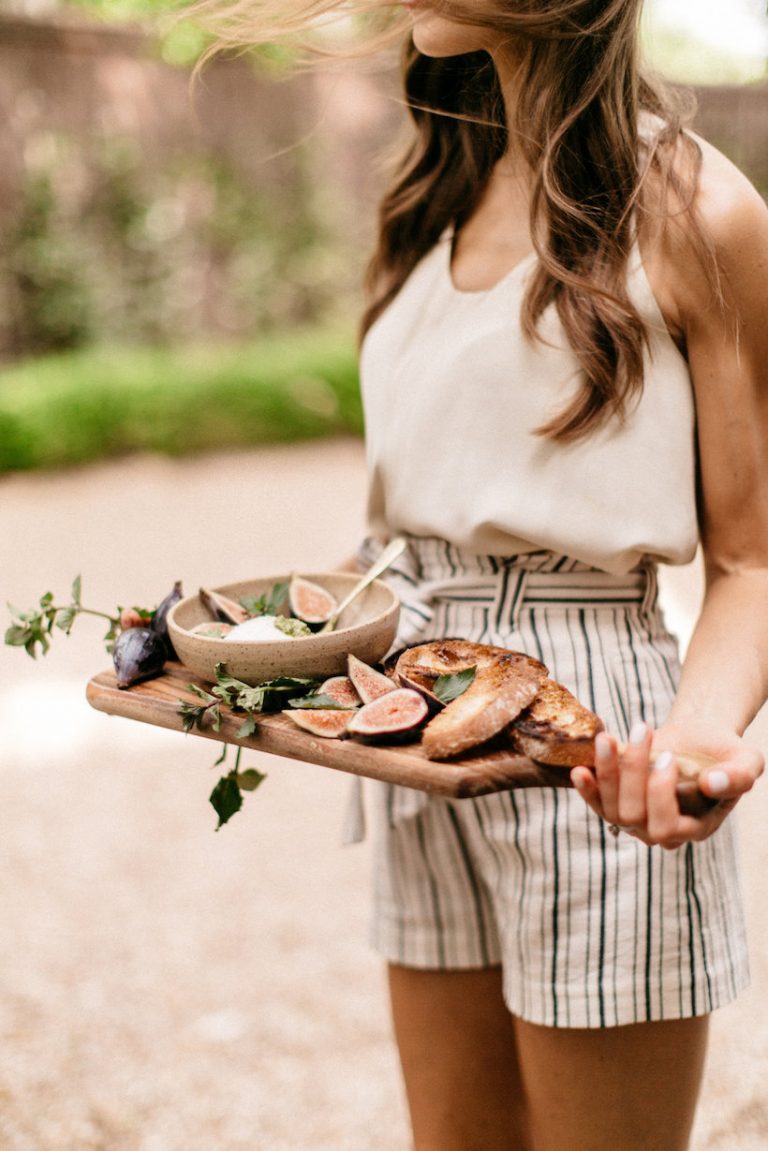 Why we love it: As you might have guessed, this four-ingredient poolside snack is super simple. And with a simple recipe, the importance of fresh ingredients. Here, you'll want the juiciest figs, the freshest pia, the juiciest burrata and the crunchiest bread for an appetizer, more than the sum of its portions. Like the others on this list, this arrangement is perfect for poolside polishing.
Hero Ingredients: If you haven't joined yet burrata training, let me point you in the right direction. It is totally glorified in this recipe for such ice cream masterpiece. When spread on a delicious piece of bread and accompanied by figs, it is absolute perfection.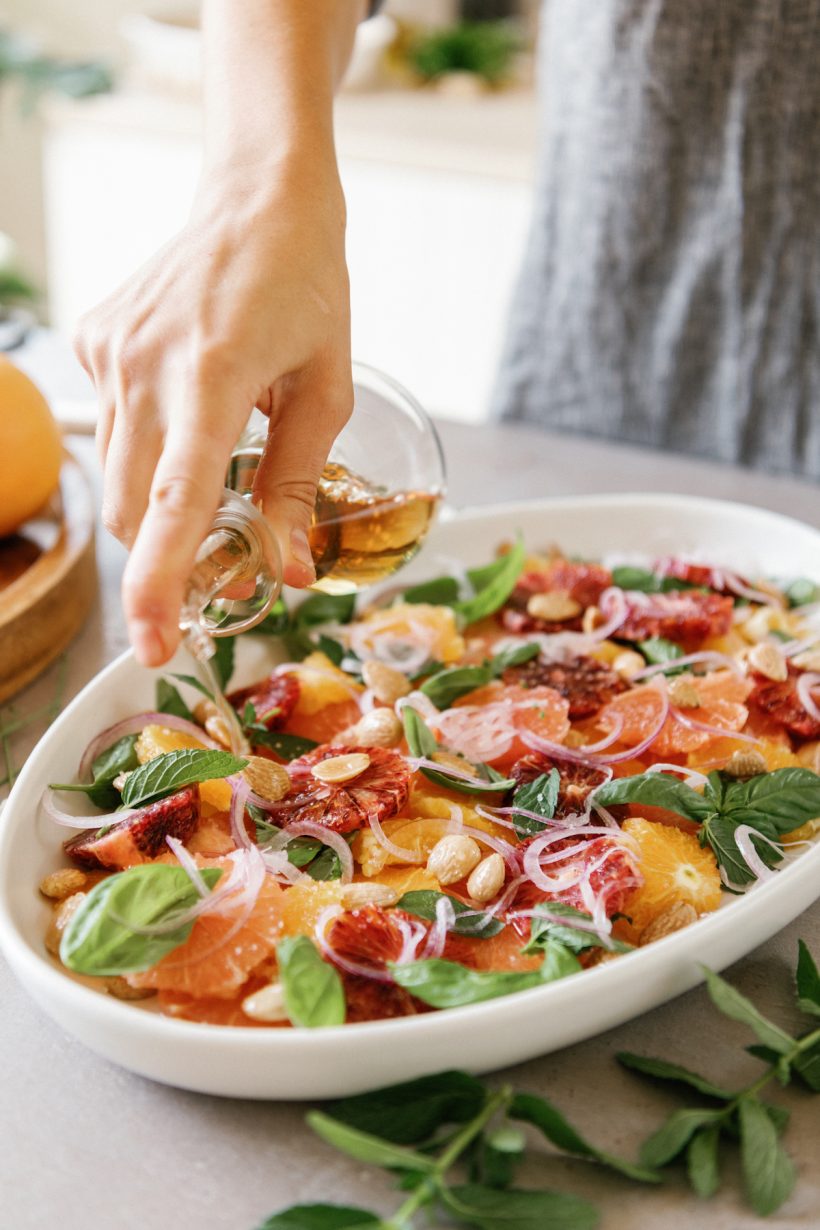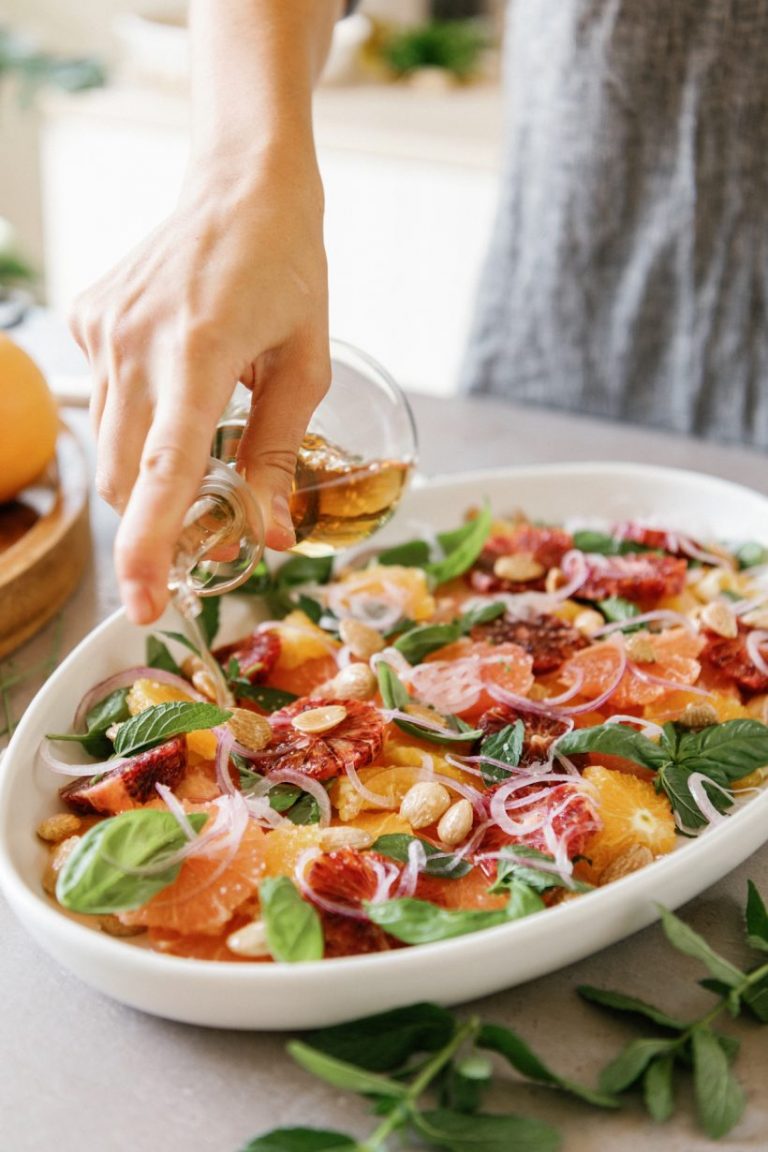 Why we love it: I'm sorry to include this in most rounds, but I can't—it's as good as it gets. Totally refreshing, as vibrant as summer and perfect for snacking. Cut several wedges and serve this simple salad on a large plate so guests can enjoy it anytime. Everyone will enjoy a juicy piece of fruit topped with Marcona salty almonds and zingy onions to deal with the summer heat.
Hero Ingredients: Those Marcona almonds are buttery, nutty, savory, and the overall hero of this salad. They deliver crunch and flavor, what more could we ask for?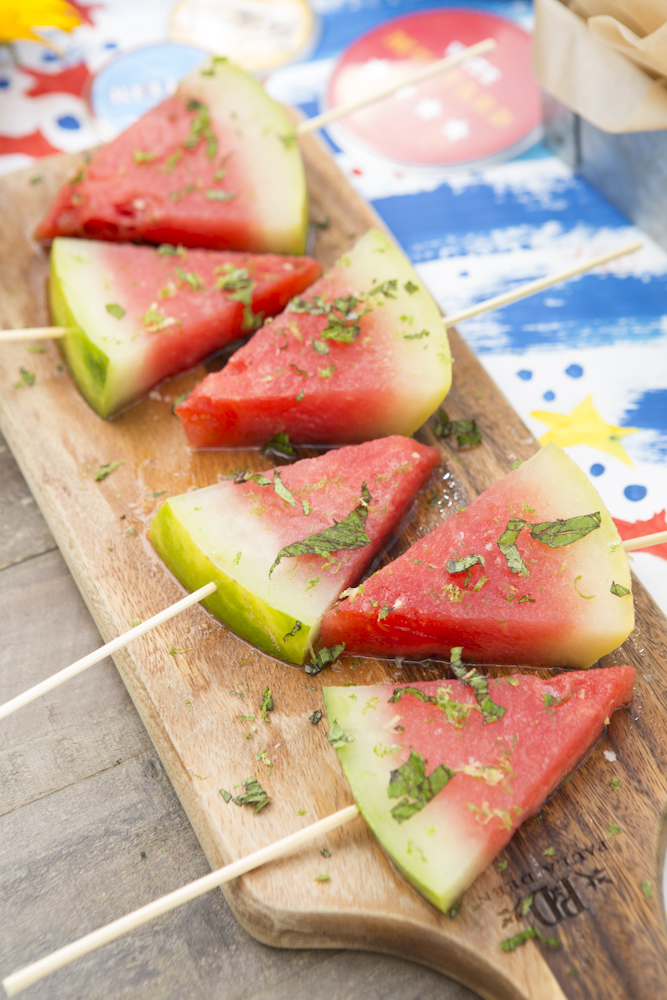 Why we love it: As you can guess from the name, these watermelons are for adults only. Give any kid in your party a watermelon skewers while the adults enjoy the fun and festive watermelon that is, of course, laced with tequila. They have an ethereal, minty taste and are made even better by a hint of sea salt. It brings out all the sweetness in that watermelon and sends these on top.
Hero Ingredients: If you've ever eaten a juicy slice of watermelon with a squeeze of lemon on top, you'll understand that using plenty of lemon zest is key.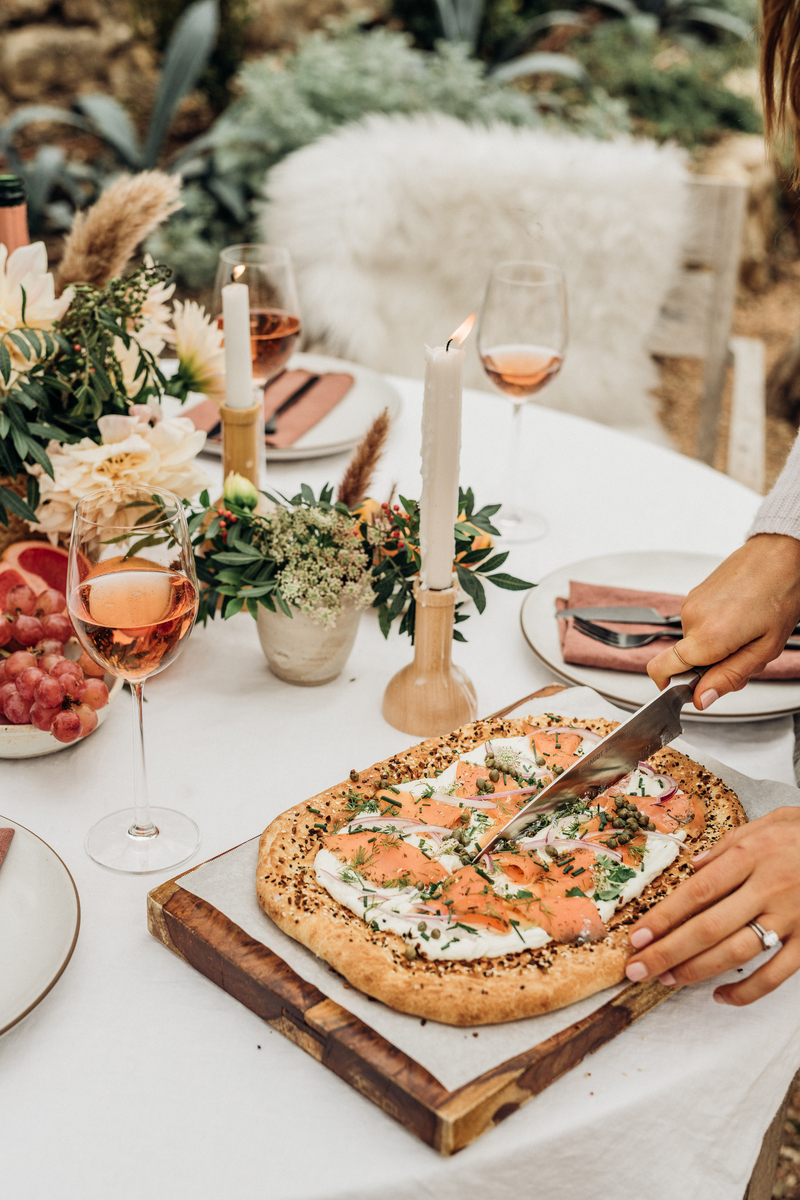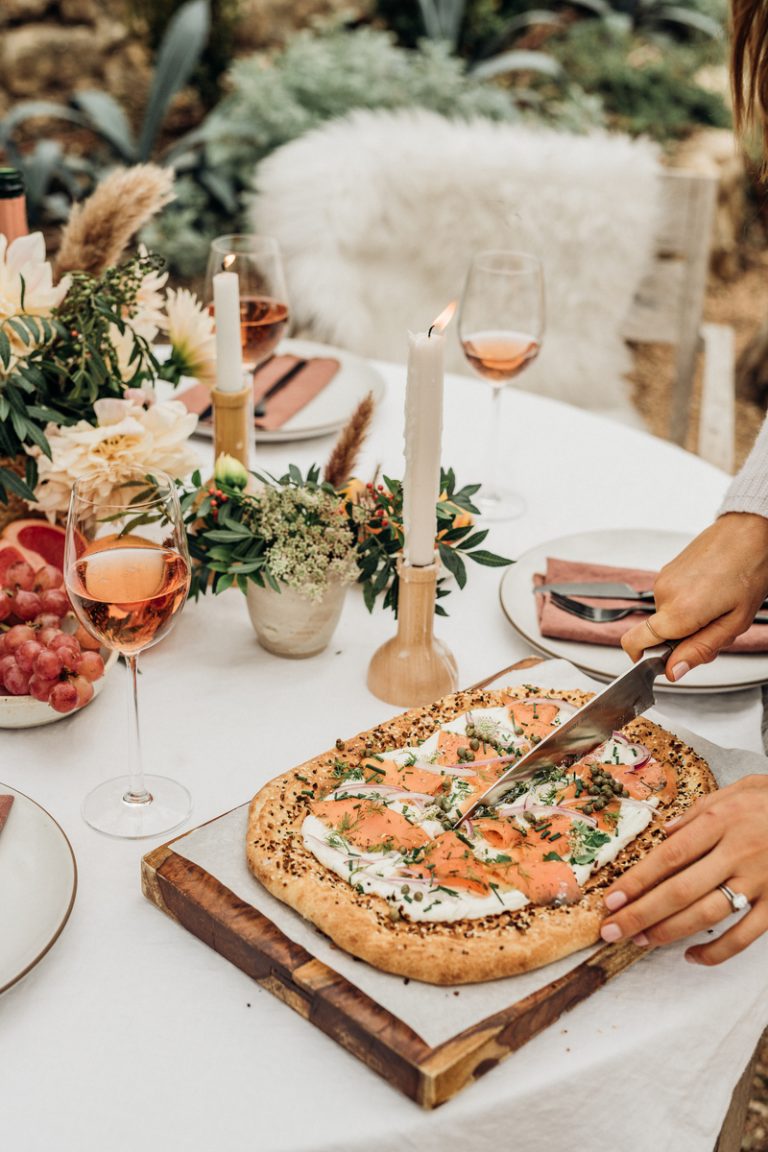 Why we love it: This simple bagel-inspired flatbread is absolutely perfect for takeaway sharing. It's a little more important than our other picks, which is exactly what makes it ideal for a light pool party. Guests can have a bite and enjoy the layered flavors of everything bagels, lemon cream cheese, smoked salmon and fresh herbs.
Hero Ingredients: The salty caper bud seals the lox bagel deal and delivers a splash of brine to every delicious bite.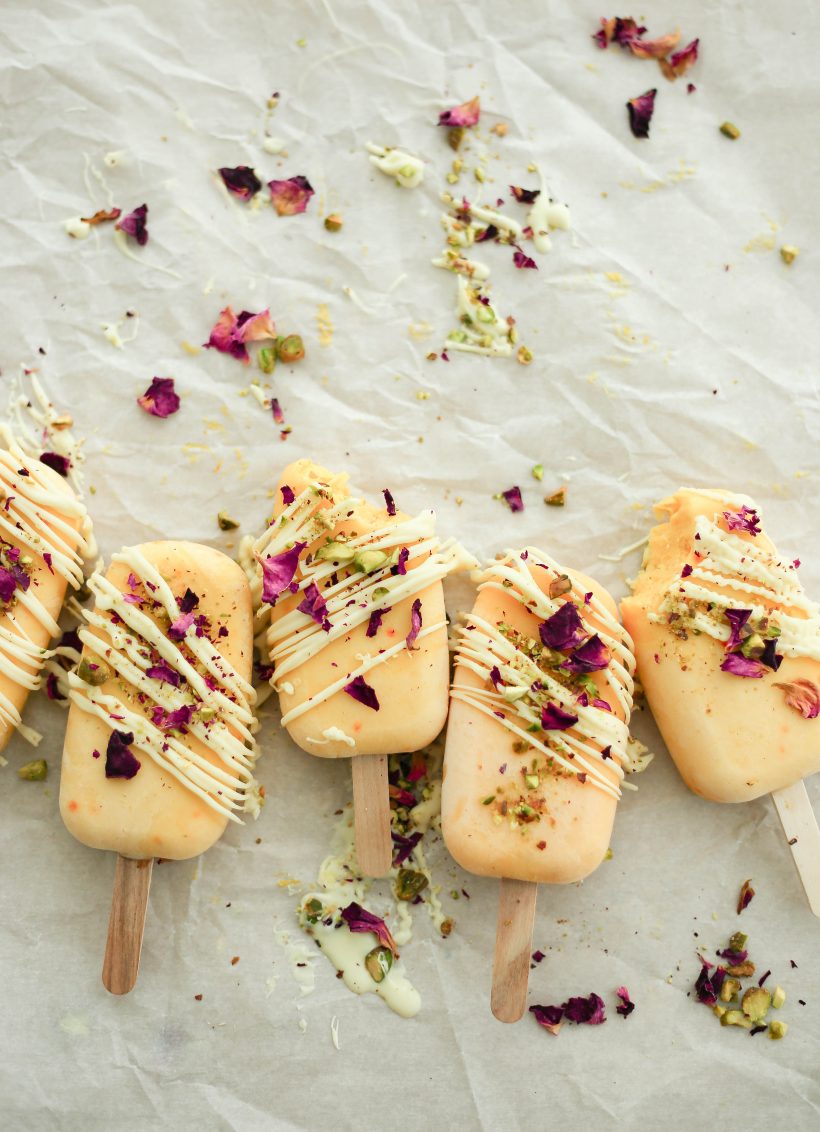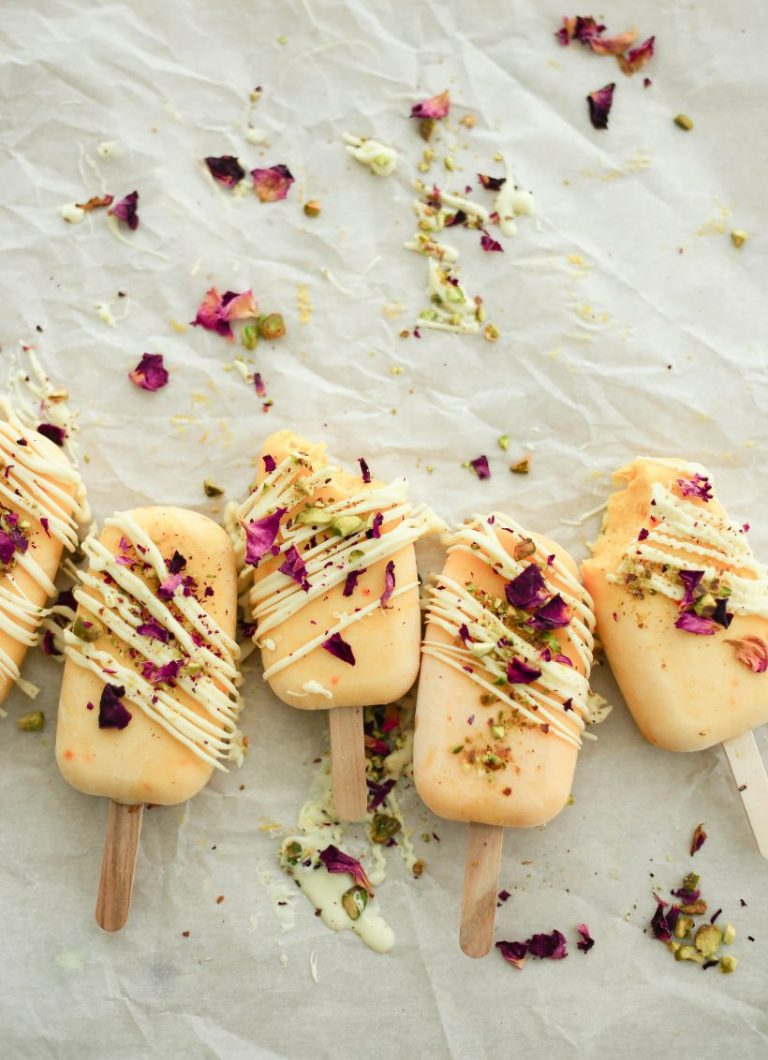 Why we love it: For a little sweetness, these ice cream popsicles make the perfect poolside dessert that everyone in your party will enjoy. They are creamy, cool and totally reminiscent of mango blended. All ages will love these pops up while enjoying the after-sun cooldown on the side. Bonus: These popsicles can be made in advance and stored in the freezer until you're ready to serve. Easy storage.
Hero Ingredients: Our culinary editor, Suruchi Avasthi, emphasizing that grinding your own spices is key. She says cardamom gives a really sweet floral scent to the best pops when it's fresh.